Karategi Kaiten America | Kata | WKF Approved 2023 | Embroidery Shoulders Blue/Red
140,85€ – 184,85€
Karategii Kaiten America for Kata WKF-approved, with 14 oz. cotton fabric. The SNAP and the hardness of the fabric make it resistant and ideal for Dan exams, training or Ju-jitsu practice. Pants and sleeves are pre-cut. The Kaiten logo is embroidered on the chest, neck and shoulders in red or blue.
Product on request: Delivery time 15 days
From 1 January 2023, shoulder embroidery in red or blue will be compulsory at all official WKF events.
SIZE REFERENCE:
The model with the blue karategi is 147cm tall, weighs 35kg and wears size 1/140.
The model with brown hair and red karategui is 164cm tall, weighs 56kg and wears size 3.5/165.
The model with blonde hair and red karategui is 157kg, weighs 55 kg and wears size 3/160.
Description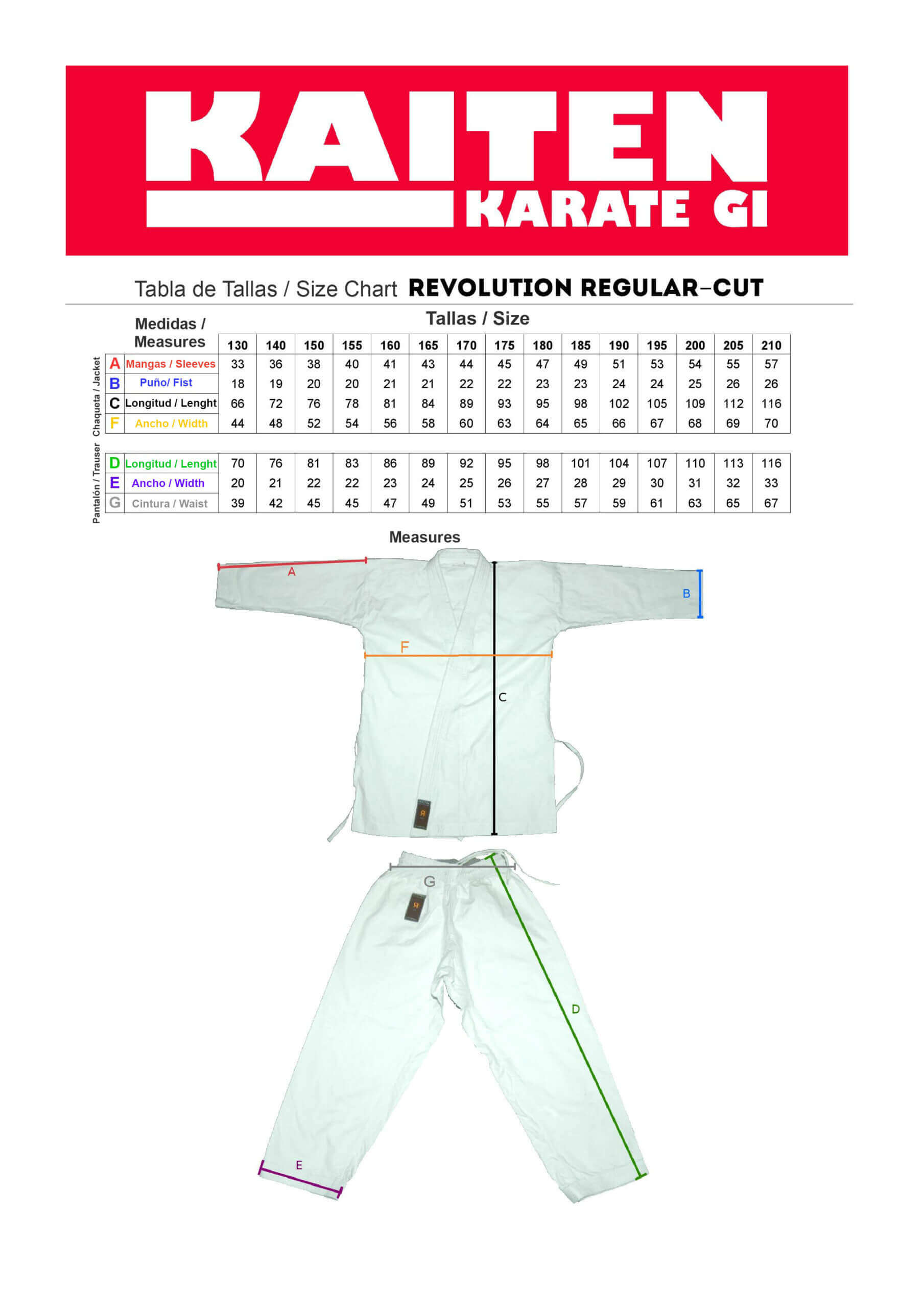 Additional information
| | |
| --- | --- |
| Karategi Size | 0/130 cm, 1/140 cm, 2/150 cm, 2.5/155 cm, 3/160 cm, 3.5/165 cm, 4/170 cm, 4.5/175 cm, 5/180 cm, 5.5/185 cm, 6/190 cm, 6.5/195 cm |
| Color | Blue, Red |